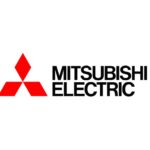 Mitsubishi Electric
Mitsubishi Electric is a world leader in air conditioning systems for residential, commercial and industrial use. Challenged to create air conditioning systems that provide exemplary performance in the wide-ranging climatic conditions found throughout Japan, our engineers develop amazingly sophisticated yet durable units and systems capable of constant use under virtually any natural climatic condition on earth. Each product is an amazing feat in its own, delivering years of quiet operation, energy-efficient performance and minimum impact on the environment. M.E Aircons Ltd, Lagos Nigeria is a licensed provider of VRF, HVRF, and all round HVAC solutions across West Africa.
We are recruiting to fill the position below:
Job Title: Driver
Location: Lagos
Employment Type: Full-time
Job Description
Familiarity with internet, smartphone and GPS devices (must possess smartphone).
Knowledge of Lagos area roads and neighborhoods.
Possess a valid driver's license.
Excellent time management skills.
Ability to work in a team environment.
Must be flexible and adaptable.
Dependable.
Excellent verbal and written communication skills.
Must be able to operate a vehicle safely.
Excellent customer service skills.
Salary
Attractive.
How to Apply
Interested and qualified candidates should send their CV to: [email protected] using the Job title as the subject of the email
Application Deadline
Friday, 6th August, 2021.