ATTENTION!!! FOLLOWS US ON GOOGLE NEWS and be the first to know about high paying job vacancies so you can apply IMMEDIATELY. Click here to JOIN GOOGLE NEWS.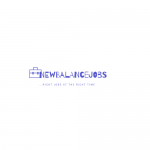 Customer Service Representative job at BIC®
Job Title: Customer Service Representative
Location: Lagos
Job Type: Full-time
BIC® products are known and appreciated all over the world for their quality, their affordability and ease of use. The ballpoint pen, the pocket lighter, the one-piece shaver are all part of the daily lives of millions of consumers. These products make BIC® one of the best known international brands, present in 3.2 million retail outlets, in more than 160 countries. As we explore the tremendous opportunities ahead, we have a need for dedicated and dynamic employees to help build our team. With a strong commitment to encouraging future and current team members to "Unlock the Best You!" the BIC People Promise reinforces the principle that people are at the heart of its business success. BIC is committed to its team members and to the promise of helping them unlock their full potential.
Job Summary
We believe that the way we reach our customers is as important as the product we choose to sell, and following this mission, the referred position will be responsible for the Order Management process in the region of scope, from order collection to order delivery and returns, to ensure optimal service level and customer satisfaction.
Working in close collaboration with the local Sales Manager, Sales department, Store Manager, Customers and various different stakeholders, the Customer Service Representative will be responsible for driving outstanding customer satisfaction at optimal costs, being the main link between the customer and the company, in order to respond to the business needs.

Main Responsibilities / Tasks
Act as main link between the company and the customers. Ensure an effective communication and mutual understanding. Focus on understanding our customer's needs.
Update and maintain customer accounts in the systems.
Collect and follow up customer orders. Ensure a close follow up of daily order entering and guarantee strict order management accuracy.
Follow up on specific payment terms; align all necessary documentation to the specific payment method.
Issuing of local documentation including Invoice, Delivery Note, Certificates and verifications when necessary.
Order tracking and follow up until delivery.
Maintain regular meetings with key customers and sales team to review service levels and requirements and following through on action plans to further improve service.
Track customer claims and ensure a daily follow-up of outstanding items. Investigate claims and set action plans to prevent re-occurrence.
Focus constantly on service level performance improvement.
Maintain procedures, establish standards, and administrate activities to assure accurate order entry, efficient shipment tracking, and timely delivery of products to customers.
Define and implement tools and reports in order to measure the Customer Service activity and its performance.
Work with Supply Chain daily to ensure smooth deliveries, ensuring that appropriate documents are at the right place at the right time.
Ensure prices, discounts and customer conditions are updated in the system, to avoid delayed payment caused by pricing errors.
Plan and manage activities of the customer service team to meet the needs of customers and support area operations.
Prepare and coordinate orders outlook as input to planning forecast, warehousing operation forecast and transport forecast.
Maintain a weekly shipment outlook and lead weekly/ monthly meetings with all stakeholders to review order status, priorities and challenges.
Key Performance Indicators / Key Figures:
Number of Customers: 60 regular customers; up to 100 with irregular (opportunistic)
Number of monthly orders: 8-12 customers invoiced per day
Service Level – Value Fill Rate: 97%
Customer Claims Solved On Time: 95%
Back Order Evolution: Evolution
Orders Below Minimum Value: 5%
Returns and rejections rate: TBC.
Service Level – Ship On Time: 90%
Service Level – On Time In Full: 60%
Candidate Profile
Qualifications / Technical Skills:
Team player; able to relate to suppliers, colleagues and team members.
Customer oriented.
Organization skills to manage (at times) intense workload & ability to work efficiently and calmly under pressure
Intermediate to advance excel knowledge.
Hands-on in line with BIC culture, can handle various tasks with humility and business drive.
Understanding of ERP functionalities.
Knowledge on Customer Service practices and principles.
Previous / Professional Experience:
Experience as Customer Service representative.
Bachelor's Degree in relevant field.
Additional Information
Experience on FMCG company within Customer Service Team desired.
Knowledge of SAGE system advantage.
Strong analytical and numerical skills.
Develops and improves Customer Service processes. Makes sure that all processes are align to the SC Strategy.
Is creative; challenge the status quo.
Technical savvy.

METHOD OF APPLICATION
ALL Interested and qualified candidates should:
Click here to apply
Note
Your application for this position does not guarantee an offer. The skills and experience required for this job will determine the success of your application.
BIC is an equal opportunity employer and committed to recruiting, developing and maintaining a diverse workforce in compliance with all applicable Human Rights legislation. The Company will endeavor to make reasonable accommodations up to the point of undue hardship, for disabilities made known to it by its employees and applicants