ATTENTION!!! FOLLOWS US ON GOOGLE NEWS and be the first to know about high paying job vacancies so you can apply IMMEDIATELY. Click here to JOIN GOOGLE NEWS.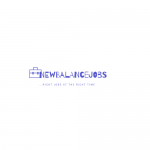 Get the latest Guinness Nigeria Plc job update on New Balance jobs
Job Title: Corporate Security Manager
Company: Guinness Nigeria Plc
Ref No: JR1025111
Location: Benin, Edo
Worker Type: Regular
Guinness Nigeria Plc is a major market for Diageo: Guinness Nigeria operates in the unique and fast growing alcohol industry of over 15mhl beer potential. It is the only company that does Total Beverage Alcohol (TBA) in Nigeria. It's an on trade dominated market but with a fast growing off trade channel.
Job Description
Guinness Nigeria operates various supply and demand operations focusing on the production and sales of alcoholic and non-alcoholic beverages with employees across Nigeria as well as international visitors on a frequent basis.
Security of personnel and other assets at our Supply sites and Demand operations remain key to the success of Guinness Nigeria and this is the major responsibility of the Security Manager.
The role will have support responsibility for a complex range of security services including personnel/travel security management, physical and facility security, events security coordination and investigations, wherever these services are required.
Purpose of Role:
To provide continuous, coordinated and comprehensive security service of the highest quality, ensuring that threats to company personnel, assets and business operations are properly identified, evaluated and countered in a timely and cost-effective manner.
Key Decision:
Possess the right temperament to manage volatile and hostile situations with the ability to make on-the-spot decisions on critical matters relating to security of lives and properties.
Top Accountabilities:
Advise/support the Head of Security, on an on-going basis on:
Specific threats to company personnel, assets and information and business operations/activities.
Current security situation, including criminality, at the designated location.
General security threats to company personnel (including families and visitors), assets, information and business operations/activities (including the distribution chain) and of any changes in threat levels.
Cost effective, timely and appropriate measures to counter threats to security.
Implementation of Security Policy, Common Platforms, 'Best Practice' and guidance notes received from Corporate Security.
Advise Location Managers and risk owners on:
Appropriate security measures to ensure that standards are maintained.
Qualifications and Experience Required
A minimum of 6 years' experience in Business Security Management in a senior level/capacity.
A law enforcement background is required. A university degree is desirable.
Experience in conducting, recording and reporting timely, accurate, detailed and concise written and verbal reports/reviews.
A detailed knowledge of all aspects of physical and electronic security, specifically: locks, building security, control of access procedures, perimeter protection, the use of closed-circuit television (CCTV) and Intruder Detection Systems (IDS).
Prior experience in commanding a contracted and/or 'in-house' guard force.
Management of effective investigations involving breaches of security and security incidents.
Understand the principle involved in the protection of company information (including electronic information) and the measures/procedures required to achieve this.
Ability to provide security input to Business Continuity Plans, Contingency Plans, Disaster Recovery Plans and Evacuation Plans.
Exposure to formal and informal security training in the required fields: facility security, electronic surveillance, investigations, personal security programs, supply chain security.
Ability to exploit all information sources to obtain and collate detail on all threats or potential threats to the Company.
APPLICATION METHOD
Use the application button below;