ATTENTION!!! FOLLOWS US ON GOOGLE NEWS and be the first to know about high paying job vacancies so you can apply IMMEDIATELY. Click here to JOIN GOOGLE NEWS.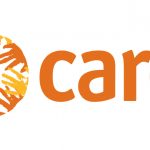 Communication Reporting and Advocacy Officer needed at at CARE International.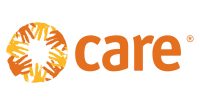 About CARE International
CARE International is a global leader within a worldwide movement dedicated to saving lives and ending poverty. We work in over 94 countries around the world to provide over 1000 poverty-fighting development and humanitarian aid projects.
Job Title: Communication Reporting and Advocacy Officer
Location: Gashua, Yobe
Position Type: Regular
Supervisor: Assistant Project Manager Livelihood.
Key Responsibilities
The Communication Officer will plan for and lead in advocacy campaigns: Advocacy campaigns will focus of integrated Nutrition and Livelihood activities.
Compilation and submission of excellent monthly and quarterly communication reports to the reporting manager
Lead the development of communication comprehensive Social and Behavior Change Communication (SBCC) strategy and action plan and take lead in implementing the same during the grant period with support from the SBCC officer.
Will have an active role in supporting the programs objectives and activities, including the development of advocacy work in line with the program objectives so as to reach the targeted beneficiaries.
Support the proper utilization of CARE brands by various program.
Improve project visibility for CARE in the north east.
Take lead in discussion and challenges or changes that ought to be made in the area of communication and advocacy and ensure effective remedial measures are taken.
The Communication reporting and advocacy officer will lead the production and distribution of periodic success stories as well as producing advocacy briefs and leaflets.
Required Qualifications
Good knowledge in communication for development.
A great sense of humor is highly desired.
Excellent photographer.
Good story teller with attention to detail.
Innovative and flexibility to work in various conditions.
Detail oriented.
Preferably Masters or Bachelor's degree in Social Science, Communication, Journalism or Mass Communication.
Demonstrated experience with writing project reports for large programs.
Demonstrated experience in community advocacy, mobilization and working with large and diverse community groups.
Excellent interpersonal and communication skill.
Experience:
Experience implementing and reporting communication for development programs for INGO or UN organizations.
Skills:
Training Skills
Cooperative, friendly, and helpful attitude with clients and co-workers.
Ability to work closely with other employees to ensure positive, constructive environment within the program or department, and throughout the organization.
Ability to thrive in a flexible, fast-paced and growth-oriented environment, while maintaining a sense of humor and a positive, solution-oriented approach.
Passion and enthusiasm for the mission of CARE International.
Ability to work independently and in a team setting.
Ability to establish and maintain good working relations with people of different cultural backgrounds.
Fluent in English (written and verbal) essential and fluency in at least one of the local languages, preferably Hausa
Excellent community sensitization and communication skills.
Ability to deal well with a diverse population.
Ability to maintain accurate records.
Conditions
By submitting your Application for this position you agreed to CARE's ZERO Tolerance to:
Fraud
Sexual Harassment, Exploitation, Abuse and Child Abuse
Method of Application
Interested and qualified candidates should send their Applications and detailed CV as a single document indicating clearly in the subject line of the email the position being applied for and the location in Caps (THE JOB TITLE AND LOCATION) to: ngahr@care.org
Application Deadline 
24th February, 2020.
Note
Save your Application and CV with your name before attaching it
CARE strongly encourage women to apply
Only shortlisted applicants will be contacted.
CARE is an Equal Opportunity Employer. CARE considers all applicants on the basis of merit without prejudice to race, sexual orientation, religion, disability, age, color, national origin, marital status, or veteran status.
There are individuals who may use CARE's name and trademark in emails and on websites in an attempt to solicit fees from interested job-seekers. Please note that CARE will not request for any monetary payments from applicants at any stage of the recruitment process.