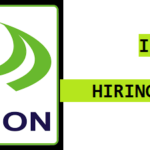 Fidson Healthcare Plc
Chemical Analyst at Fidson Healthcare Plc. Please ensure you read the job requirements before applying for this position.
Fidson Healthcare Plc, proudly Nigerian, is a leading pharmaceutical company which has evolved from being a distributor for multinationals in 1995 to full-fledged manufacturing, sales and marketing company with a strong brand. At Fidson, we support each other to greatness. We not only inspire our people to achieve, but we also celebrate their achievements with them. Together, we work and play hard.
We are recruiting to fill the position below:
Job Title: Chemical Analyst
Location: Ota, Ogun
Duties and Responsibilities
 Develop, review and implement Analytical Testing Procedures (ATPs) and related documentation (eg SOPs) for regular and special starting materials, packaging materials, intermediates and finished products.
Handling and use of the instruments in Instrumentation laboratory.
To perform efficient physico-chemical analysis and evaluation on water samples, raw, and intermediate materials, finished products, stability studies and products undergoing Research & Development, returned products, etc., in accordance with FIDSON Quality policy requirements and other international compendia (USP, BP, Ph Eur. etc).
Apply material safety data sheet for all materials and products in use and ensure adherence to all HSE directives on the use of work equipment, environment, tools, materials and products to forestall occupational hazard due to handling and exposure during material sampling and testing.
Ensure proper preparation, documentation and safekeeping of reference and working standards
Ensure the adherence to Good Laboratory Practice (GLP) in order to maintain world-class laboratory operations
Drive delivery and continuous improvement and innovation.
Ensure only wholesome chemicals/reagents are prepared and used for analysis.
Preparation, standardization and documentation of volumetric solution and other analytical reagents to ensure testing accuracy and reliability.
Maintain and update trend analysis for raw materials and finished products.
 To maintain laboratory equipment and other utilities in good state of use to preserve their useful life.
 Analyze and reports of post-marketing surveillance product samples
Updating of stability studies records, report of analysis and development of stability protocols.
Participate in analysts and analytical methods validation and development of new product formulation.
Requirements
Minimum Educational Requirement: B.Sc Degree in Chemistry or Biochemistry or Physical Chemistry.
Minimum Relevant Experience: 3 years
Candidates must have completed their NYSC programme.
Competencies:
Good knowledge of cGMP and GLP
Good Interpersonal relationship and communication.
Good interpersonal relationship
Good communication skills.
Computer Literacy.
Data gathering, collation and analysis
Business thinking and ability to see the "Big Picture"
Innovative and Decision-making.
Method of Application
Interested and qualified candidates should:
Click here to apply
Application Deadline  
26th July, 2021 by 12:00 PM