ATTENTION!!! FOLLOWS US ON GOOGLE NEWS and be the first to know about high paying job vacancies so you can apply IMMEDIATELY. Click here to JOIN GOOGLE NEWS.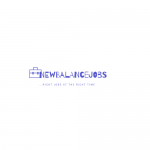 Baobab is recruiting Group Loan Manager
Baobab is an investment company whose mission is to create a group of leading microfinance banks and finance companies in at least 15 countries by 2015 that will provide financial services and savings products to entrepreneurs who lack access to the traditional financial sector. Baobab was created in July 2005 by PlaNet Finance, and other investors including International Finance Corporation, AXA Belgium, and Societe Generale, with the European Investment Bank, the French Development Agency and Developing World Markets Joining later.
Group Loan Manager
Location: Lagos
Supervisor: Reporting to the Head of Operations
Job Descriptions
Baobab holding has over 4 000 employees over 10 countries to offer financial services to more than 980 000 clients through their network of more than 235 branches.
To make sure Baobab achieves his mission to improve the daily life of their clients, they want to offer more than only financial services by leveraging their current experiences and network in the countries it's operating currently.
Hence, Baobab holding introduced a new department; Baobab+. This department is dedicated to distribute non-financial products in the African markets addressing the challenges in the daily life of the clients and their family's:

Access to proper
Access to proper and reliable energy,
Digital inclusion.
Major Responsibilities
To build up group loan business within a designated market.
Promotes group lending
To monitor the performance of the Group loan.
Provides operational guidance to group loan officers and approves requests for loans beyond the officers approval limits.
Responsible in the implementation of the group loan product to Baobab branches and develop the product based on market need and market change
Personally handles the most complex loans and most difficult credit approvals.
Provides input to strategic decisions that affect the functional area of responsibility.
Responsible for overall group loan operations management and supervision of the group loan operations staff. This includes boarding, servicing, accounting and reporting functions for the bank's group loan portfolio, which includes consumer, commercial, mortgage and lease transactions.
Will design and administer system processes and procedures to ensure accurate and timely processing.
Responsible to lead, train and supervise the operations staff to ensure department meets organizational goals.
Responsible for audit of group loan operation activity, reviews daily reports for accuracy, and responsible for monthly and/or quarterly reports as required.
Education/Experience
University degree in Business Administration, Management or General Economics
Certification in Microfinance banking (preferred)
Prior experience in Microfinance banking and Group Lending
Minimum 8 years general banking experience with at least 5 years' experience on Group Lending Must have hands on experience in Credit Analysis &; Administration, Sales, Relationship Management, Customer Service, commercial and product development functions of a commercial bank at managerial level.
Past experience (highly valuable)
Requirequirements:
Ability to work in synergy and harmony with the branches ( BM ) for the continuous success of the product.
To Maintain a high level of productivity and keep a very low level of risk for financial viability and sustainability of the product.
Communicates with bank management to promote efficient and accurate work flow while also establishing positive working relationships.
Ensure lending staff is provided with updates and procedural changes.
Adheres to all State and Federal Banking Regulations on group lending,
Receive and research new regulations, policies and procedures and implement them.
Staying current on compliance and regulations by attending seminars and reading available information.
Ensure necessary changes or recommendations have been implemented as directed.
Successfully interact with group loan operation staff to improve accuracy and efficiency
Maintains the highest level of confidentiality with all information obtained where necessary.
Meets expectations for attendance and punctuality.
Perform other related work and duties as assigned.
Required Skills:
Excellent computer skills
Analysis skills
Excellent decision-making, problem solving and ability to multi –task in a fast pace environment
Ability to analyze and calculate figures and amounts on complex loan transactions
Required knowledge of Operations
Entrepreneurial/Focused
Rigorous and disciplined
Good interpersonal skills
Attention to detail, organizational skills and discretion with confidential material
High Integrity
METHOD OF APPLICATION
Interested and qualified candidates should send in their Applications and Resume to: Fmaidugu@baobab.bz and cc hrnigeria@baobab.bz using the "Job title" as subject of the email.