ATTENTION!!! FOLLOWS US ON GOOGLE NEWS and be the first to know about high paying job vacancies so you can apply IMMEDIATELY. Click here to JOIN GOOGLE NEWS.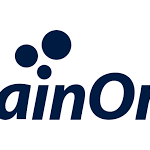 MainOne Cable Nigeria is recruiting for the position of Analyst, Business Process Management.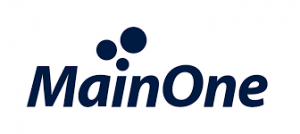 About The Company
MainOne Cable Nigeria is a leading facilitator and preferred provider of innovative telecom services and network solutions such as Connectivity and Data Center Solutions to Telecom operators, Internet Service Providers (ISPs), other businesses and Government institutions across West Africa.
MainOne Cable's success is built on having talented and highly proficient people within their respective fields as the driving force behind our business. A job in MainOne is different from any other you have had.
Job Title: Analyst, Business Process Management
Company: MainOne Cable Nigeria
Location: Lagos
Job Description
Responsibilities
This role entails the implementation of the process review framework and initiatives to drive conformance to business processes, whilst ensuring quality delivery throughout the business. Specific responsibilities include:
Business Continuity Management:
Support the overall Business Continuity Management process by ensuring that key technical and service facilities can be recovered within the agreed business timescales.
Support the development and implementation of business continuity plans, to provide fail-over capacity for all mission-critical network assets including servers, applications, and facilities.
Develop, review and standardize all recovery process and procedural standards to address routine, backup, redundancy and recovery requirements.
Coordinate the implementation of common Business Continuity /
Disaster Recovery (BC/DR) processes, evaluate and implement approved business continuity management strategies.
Support the implementation of Business Impact Analysis (BIA) and Business Continuity Plans.
Develop appropriate off-site data and document repositories and procedures to be utilized if the information were to be irretrievable due to a major disaster.
Ensure the company's data, data systems, infrastructure and networks are recoverable in the event of a disaster.
Drive and close all DR related projects and operational activities.
Track and monitor the implementation of changes that may impact Business Continuity.
Develop, track and report all operational issues related to Business Continuity.
Coordinate disaster recovery testing for all Mission Critical Processes, identify bottlenecks and develop ideas for performance improvements and implementation. Update the DR Plan and execute it in line with the agreed schedule.
Develop and update all Business Continuity Policies, Processes, and Procedures (PPPs)
Draft Business Continuity reports for review by line Manager.
Quality Management:
Conduct periodic and ad-hoc review of Mainone business processes to determine fitness for purpose.
Develop process review reports that clearly highlight identified strengths, weaknesses and improvement recommendations.
Communicate process review reports and identified process gaps to stakeholders and monitor implementation of corrective actions.
Identify and mitigate process bottlenecks in order to realize process efficiency.
Generate periodic KPI performance reports for strategic processes, to provide feedback on process effectiveness and efficiency, gaps and corrective actions.
Continuously ascertain maturity level of Mainone processes in order to monitor evolution of strategic processes and share best practices with the organization.
Facilitate process awareness trainings and design of workshop materials for internal and external customers.
Establish and manage ad hoc process improvement teams, for process optimization and operational excellence.
Support the maintenance of the Quality Management System to promote the organization's competitive edge.
Facilitate employee engagement on the organisation's Quality Management Systems.
Qualifications, Skills & Competencies
Bachelor's degree in any Analytical, Science or Engineering discipline.
Masters will be an added advantage
Minimum of 3-5 years' experience in a Disaster Recovery, Risk Management or Business Process Function
A good understanding of available and emerging disaster recovery tools
Experience in use of Disaster recovery methodologies and tools
Experience in preparing, reviewing and reporting disaster recovery metrics
Knowledge of Business protection systems and experience of Contract Management type roles
Must have a good working knowledge of the Telecommunication Industry process standards
Strong Project Management Skills
Should have high energy and sense of urgency
Good written and oral communication
Must be flexible and able to adapt to the needs of the business, analyze and interpret data efficiently
Must be a self-starter and be able to prioritize activities to suit the dynamic business conditions of MainOne.
Demands of the Job:
Critical thinking and decision making
Good time management and organization
Excellent written and oral communication
Strong operations management skills
Strong analytical skills; ability to read and interpret complex written information
Strong Project Management Skills
Strong Presentation Skills
Detail-oriented
Occasional outstation travel.
Method of Application
Interested and qualified candidates should APPLY HERE