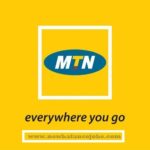 Website MTN Nigeria
Advisor, Ethics Management vacancy at MTN Nigeria. Please you are advised to go through the job requirement before applying for the job.
About MTN Nigeria
MTN Nigeria – The leader in telecommunications in Nigeria, and a part of a diverse community in Africa and the Middle East, our brand is instantly recognisable. It is through our compelling brand that we are able to attract the right talents who we carefully nurture by continuously improving our employment offerings even beyond reward and recognition.
Job Title: Advisor, Ethics Management
Location: Lagos, Nigeria
Job Description
Assist in coordinating all ethics management activities and elicit employees' and other stakeholders' commitment to ethicalbehaviors.
Advise Line Management on possible financial impact across all divisions of regulatory/statutory developments and trendswhile highlighting potential revenue generation/cost-saving opportunities.
Assist in communicating corporate ethics statements, policies, codes and supporting documentation.
Maintain up-to-date knowledge of ethicsmanagement requirements and related legal benchmarks from federal and statelaws.
Assist in the reviews of corporate policies, identify gaps and recommend for.
Assist in implementation of procedures for resolution of ethical conflicts, complaints, allegations, breaches etc.
Assist in coordinating annual Ethics week, Global Ethics Day and related activities to drive integration of corporateethics messages across the business.
Disseminate corporate ethics statements, ethictips, policies and supporting publications.
Influence staff to change their mindset andbehaviors and demonstrate integrity to achieve positive results in the interestof the business.
Ensure customers queries are handledappropriately and in compliance to the MTNN ethical framework.
Assist in coordinating day-to-day efforts toembed ethical culture including ethics communication, offering ethical guidanceand advice and the implementation of effective, proactive, quality processesthat will positively enhance customer satisfactions.
Ensure there is value created through effectivestakeholder management.
Develop and maintain good working relationshipswith internal and external clients within MTN Nigeria
Continuously seek personal and professional developmentto properly handle the challenges of a fast paced changing environment.
Job Condition:
Normal MTNN working conditions
May be required to work extended hours
Experience & Training
Education:
First degree in Social Sciences or related discipline
Fluent in English
Experience:
3 – 7 years' experience in an area of specialization; with experience working with others
Demonstrable knowledge of best practice ethics and governance frameworks, methodologies and emerging practice, risk assessments in the context of the Nigerian and global telecommunications industry.
Effective stakeholder relationship management experience in a telecoms regulatory environment
Experience in policy governance and development of ethics related programs.
Strong and  effective business communication (verbal and writing skills)
Strong knowledge of internal controls is an added advantage.
Minimum Qualification
Method of Application
Use the link(s) below to apply on company website.