ATTENTION!!! FOLLOWS US ON GOOGLE NEWS and be the first to know about high paying job vacancies so you can apply IMMEDIATELY. Click here to JOIN GOOGLE NEWS.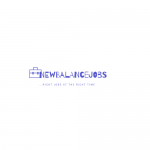 Job Title: Administrative Executive
Location: Abuja
Company: C&I Leasing Plc
C&I Leasing Plc was incorporated in 1990 as a limited liability company and was subsequently licensed by the Central Bank of Nigeria (CBN) as a finance company, to provide amongst other services, operating and finance leases.
The company has since grown to be one of the largest equipment leasing and rentals company in Nigeria with 2016 revenues of N17 billion, a staff strength of over 5,500 people and subsidiaries in Nigeria, United Arab Emirates and Ghana. The company also has three main business lines namely; Fleet Management, Personnel & Business Process Outsourcing and the Marine business.
Duties and Responsibilities
A first line contact for Admin function for all internal and external customers/contractors
Manage all external providers e.g. maintenance provider(s), janitors, air conditioning, electrician, plumber, etc. providing SLAs and managing contracts.
Ensuring procurement of all relevant goods and services follow the Company's Quality Assurance Policies
Co-ordination of all premises work, and engage the necessary service providers, to include planned and responsive maintenance, refurbishment, redecoration, office moves, and the provision of furniture and office equipment not limited to generators, well and borehole maintenance, etc.; fumigation and septic tank evacuation. Making sure that there is an effective backup plan during any major repair.
Responsible for security matters including alarms, access controls systems, CCTV
Manage key and lock changes to offices, including ordering of supplies
Respond effectively to all telephone, online queries and complaints, using effective listening, questioning and problem-solving skills
Carry out daily walk rounds, ensuring the building /Facility is in good order, noting any defects and raising with Head, Admin. Coordinate and follow up on action items
Recommend to the Head, Admin improvements that could be made to the cleaning, facilities and security services
Review and make recommendations to maintain building integrity, maintaining accurate records as required. Ensure building plans are kept up to date
Liaise with building contractors to follow through on all approved work. Monitor all logged/booked active jobs
Ensure prompt settlement of all statutory remittances – Local Government Papers, Water, Electricity, Waste, etc., and also assist the Head, Admin to ensure that the Company complies with all statutory regulations; liaise with the local authority, other tenants in the building, contractors, etc.
Assist in the compliance of existing Health and Safety policy, safe working practices and Company's best practice, liaising closely with the Head, Admin.
Responsible for Office Space Management – Staff sitting arrangement; Decoration of the company's premises and outside locations within the region when necessary. Assist in PC/desk moves by setting up PC, minor cabling and relocating PCs and phones
Record and monitor all costs and expenses for the facilities budget in liaising with the Head, Admin. Review Rates as situation demands.
Identify and investigate major overspend areas and liaise with Head, Admin in reviewing activities leading to over/underspend.
Provide reliable data and statistics in respect of facilities and support services to support informed management decisions.
Attend regular meetings with suppliers and note follow up on actions as required
Order and manage all signage for the building
Provide general assistance on all related facilities functions in the Company as and when required
Operate and maintain an effective filing system for the facilities function and Archive management for easy retrieval of documents.
Create purchase orders, manage invoices, and produce reports as requested
Obtain monthly reports from various facility tasks/suppliers outlining the service used or provided
Follow up on instructions to raise capital expenditure
Follow through any changes to the disaster recovery/business continuity plan
Management of the air conditioning system including adjustment of controls and running reports
Courier of all emails and materials to subsidiaries, outstations, and business contacts
Distribute monthly stationery and provisions to all units
Maintains relationship with filling stations & monitors consumptions, ensuring that the company is never in debts.
Analysis of fuel utilization into unit expenses – daily, weekly and monthly.
Timely renewal of vehicle documents
Process vetted vouchers on Sage and JM
Ensures timely processing of vetted invoices on Sage and JM
Assist in market survey, price list for cost management
Prompt processing of expensed vouchers into the system (Journey Manager > SAGE > Expensed App) and for payment to filling Station dealers via cheques and transfer.
Responsible for the keeping of all fuel vouchers for daily, weekly and monthly fuel reports.
To undertake such other duties as required and commensurate with the Grade and Title of the Job.
Requirements and Qualifications
The preferred candidate must possess at least 4years experience in similar position, specifically in facility management with the ability to manage and train Staff.
BA/BSc qualification in any Administrative field
Full knowledge of office management systems and procedures
Reconciliation and Accounting skills will be an added advantage
Proficiency in English
Exemplary planning and time management skills
Ability to stay calm and on-task in high-stress situations
Current in today's office technology, and computer software including MS Office
Ability to multitask and prioritize daily workload
High level verbal and written communications skills
Discretion with personal and confidential information
Stock monitoring, Fuel monitoring, Cost and Analysis experience
METHOD OF APPLICATION
ALL Interested and qualified candidates should send their CV to: career@c-ileasing.com using the "Job Title" as the subject of the mail.