ATTENTION!!! FOLLOWS US ON GOOGLE NEWS and be the first to know about high paying job vacancies so you can apply IMMEDIATELY. Click here to JOIN GOOGLE NEWS.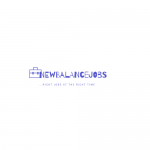 Job Title: Admin Officer
Company: ARM Life PLC
Location: Abeokuta, Ogun
ARM Life PLC is a leading group of companies situated in Nigeria with branches scattered across the country. ARM Life is the insurance subsidiary of Asset & Resource Management Company Ltd (ARM). Its parent company, ARM is one of the largest non bank financial services firms in Nigeria with a focus on asset management of quoted equities and fixed income securities.
Job Description
Responsible for general office administration, Human Resources (HR), procurement, vendor management as well as office maintenance.
Duties and Responsibilities
Office administration: Follow strict management, operational and monitoring programmes with respect to general administration, Health & Safety, asset and stock register and control and related matters such as the taking, preparation and dissemination of the minutes of all operational meetings.
HR & Payroll Management: Maintain the register of all approved casual staff of the company and ensure monthly wages are processed in a timely manner
Risk Monitoring: Monitoring the performance of his direct area of responsibility on an ongoing basis against approved programmes in order to timeously recommend any action management may need to consider appropriate.
Compliance with Standard Operating Procedures: Implementing and maintaining compliance with board-approved Standard Operating Procedures for RFL as well as applicable ARM Group rules and to maintain compliance with regulatory statutes and authorities.
Procurement & Vendor Management: Manage all procurement processes, including requisitions and processing refunds, and ensure registered and selected vendors adhere to agreed contract terms and conditions.
Reporting: Timely submission of reports, incidence logs, as well as any other operational information as may be required from time to time
General Support: Provide support on team travels, conferences, meetings and management of team roaster/calendar as well as other agribusiness related tasks as advised by management to ensure compliance with applicable rules and to ensure project implementation.
Requirements
Education:
Applicable secondary school / tertiary education certificates
Professional certification in Business, HR or Project Management from a recognized professional body (e.g. NIPM, CAPM, PMP, 6-Sigma e.t.c)
Experience:
Minimum of 5 years of work experience
Experience in an agribusiness environment will be beneficial
Key Competencies
Technical:
Office Administration
Project Management
Human Resource Management
Fixed and Floating Assets Management & Control
Variance Analysis
Risk Management systems and procedures – implementation and management
Behavioral:
Analytical Thinking
Customer Service Orientation
Entrepreneurship
Flexibility
Holding People Accountable
Intercultural Competence
Leading and Developing Others
Professional Confidence
Relationship Building for Influence
Team Working
Effective Communication
METHOD OF APPLICATION
Use the link(s) below to apply on the company website.