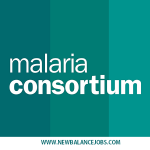 Malaria Consortium
Accountant Recruitment at Malaria Consortium. Please ensure you read the job requirements before applying for this position.
Malaria Consortium is one of the world's leading non-profit organisations specialising in the comprehensive prevention, control and treatment of malaria and other communicable diseases among vulnerable and under privileged populations. We increasingly find our work on malaria can be effectively integrated with other similar public health interventions for greater impact and therefore expanded our remit to include child health and neglected tropical disease interventions.
We are recruiting to fill the position below:
Job Title: Accountant
Location: Kano
Role Type: National
Length of Contract: Indefinte
Department: Finance
Role Type: National
Duration: 40 Hours
Reports To: Line Manager – Country Finance Manager
Directs Reports: Country Office AccountOfficers
Travel Involved: 20%
Child Safeguarding Level: 4
Grade: 8
Job Purpose
To maintain and control the completeness and accuracy of the financial system for the Nigeria office, 

and 

provide a full accounting service to 

all projects 

in reporting all transactions to the Nigeria Head 

office

accurately on a timely basis.
Scope of Work
The 

Accountant is responsible for overseeing the i

nternal control and compliance 

functions of MC 

Nigeria programme portfolio; including audit, finan

cial review and compliance.
Key Working Relationships:
The

Accountant will support and report to the Country Finance Manager but will interact with the 

Senior Finance Support Manager

to ensure internal control system is adequate

.

The Accountant 

will 

work closely wi

th 

management

,

technical

and operations team in co

untry. 

Members of the finance team in the country office, including the 

Accountant

are five in number but 

the

 Accountant will work closely 

with 

other 

finance staff in all programmes in MC Nigeria portfolio, 

which are 

four

in number

.
Key Accountabilities
Financial Administration (5%):
Act as the first point of contact for 

projects and programmes 

payment queries

.

Assist the 

Country Finance Manager

with queries relating 

to all projects report

.

Manage and oversee the entry of all Nigeria Naira payments and receipts into the GL 

for 

MC 

Nigeria programme portfolio

2.

PS
Financial System (10%):
Check the correctness of coding, completeness of financial documents and review the 

batches of invoices and pa

yments prior to posting to the accounting

 system

.

Review all outstanding advances 

with the Abuja and filed offices 

Accounts Officers

(as 

applicable) and ensure they are chased and c

leared on the accounting system.

Make sure that 

all

collections are made usin

g MC receipt voucher and deposited to the

appropriate MC account on time

.

Make adjustments as necessary using a Journal Voucher (JV) and keep the JV form 

sequentially in file, after approval by the CFM.
Reporting (25%):
Internal Reporting:
Prepare monthly

reports to the CFM to a set monthly finance timetable which 

comprises the following:

Bank re

conciliation statements 

including copy of bank statement 

.

Aged list of outstanding Advances and Other ledger balances

.

Fixed asset register update and Spot Check re

ports

.

Authorised Petty Cash Count Certificate and reconciliations.

Monthly timesheet update

.
External Reporting: Donor Reports
Prepare donor financial reports in conjunction with project managers on a timely 

basis and with the frequency required by the 

donor

.

Respond and take corrective action to any review comments from both the project 

managers and the Finance Support Manager (HQ) on the donor reports

.

Assist project managers in the revision and realignment of their 

donor budgets.
Management Accounting (25%):
Issue monthly project management accounts to project managers and meet with each 

monthly to discuss the results, amend mis‐posting and other errors.

Prepare a country variance report of the major variances of each project and share with the 

country S

MT, so that they can review and approved the agreed actions for improving 

financial performance.

Assist project managers to plan future expenditure and cash needs and to take remedial 

action where there are overspends

.

Work with the project managers on supp

orting the internal forecasting process that take 

place every four months to produce a financial plan linked to their work plan.

Prepare all mapped and phased budgets from the financial plans for inclusion in the internal 

forecast.

Analyse project 

expenditure to ensure value‐for‐money.

Maintain a database of costing to enable cross‐project comparisons to be made and to assist and speed up the preparation of new project budgets by technical staff.
Field Offices (10%):
Arrange for timely fund 

transfers to the field offices and ensure

proper accounting of 

transfers

.

Review transactions and monthly returns of the field 

offices for error and accuracy

.

Check correct procedures are followed for all transactions.

Support the field offices to close the 

books of accounts on monthly basis according to the 

finance timetable

.

Support in the preparation and review of bank reconciliations for the field offices

.

Carry out regular visits to all field offices to ensure quality in all aspects of finance 

management a

nd support finance staff.

Conduct orientation of new finance staff at all levels in the field offices.

Act as conduit between field offices and Country Offic

e in Abuja on issues resolution

.

Provide training and build capacity of the project team based in the

field offices, in order to 

continuously improve the finance systems

.
Human Resources (5%):
M

anage 

all Account Officers 

in 

the country office

.

Work with 

the account officers

to set personal objectives for continuous development and 

performance expectations in coordination with the CFM and carry out performance review 

at regular intervals and at an annual review including the sett

ing of objectives for the year

.

Manage and provi

de active support, capacity building, motivation and leadership to the 

Account Officers

.

Approve timesheet for 

Account Officers 

an

d delivery to the CFM on time

.

Manage the 

Account Officers

to coordinate staff absences in covering all gaps a

nd 

handovers priorto any leave.
Finance Support to Additional Assigned Programme Activities (5%):
In consultation with the Country Finance Manager, take the lead in planning, implementing 

and review the finance aspect of the additional assigned programme activities

.

Assess 

and mitigate any financial risk to MC in carrying

out these programme activities

.

Ensure all individual involved in these additional assigned programme activities are abreast 

and comply with finance, procurement and other relevant procedures of MC.

Ensure a

ll advances are fully retired, budget / expenditure analysis prepared for all the 

additional assigned programme activities

.
Compliance and Internal Control (15%):
Conduct periodic internal Control review and compliance visit to the field offices to ensure 

a

ll procedures are adhered to

.

Identify compliance and internal control weaknesses and make recommendation on the way 

to correct lapses and forestall reoccurrence

.

Produce monthly review report and field visit report including monthly trackers on all 

internal

control and related issues and follow up for prompt resolution.
Person Specification
The successful candidate will have:
Essential:
Qualified ICAN, ACA, ACCA or CIMA Accountant.
Minimum of five (5) years experience in non-profit Accounting preferably with an International Organization, with at least 2 years experience at the management level.
Work-Based Skills and Competencies:
Essential:
Excellent interpersonal and communication skills.

Knowledge of NGO donors and their financial reporting requirements

.

Excellent computer skills with high proficiency in Microsoft excel

.

Working knowledge of accounting software 

.

Good analytical and reporting 

skills

.

Strong ability to be able to manage and prioritise multiple tasks
Application Closing Date
26th July, 2021.