Most companies around the world have been shut down due to the current pandemic. Most of the companies hiring have stopped due to the COVID-19 outbreak.
In this article, we will be looking at some of the companies that are still hiring despite the outbreak ravaging the workspace today.
While most companies are laying off staff others are hiring. Job seekers need to be updated on the companies that are hiring during the COVID-19 pandemic.
You may also like this; What To Do When You Cannot Find A Job In Your Field
List of Companies Hiring during COVID-19
Let us explore some of the companies that are hiring despite the Coronavirus pandemic.
Google
World Bank
Bill & Melinda Gates Foundation
Society for Family Health
Deep Blue Energy Services Limited (DBESL)
APM terminals
US Embassy
World Health Organization
Google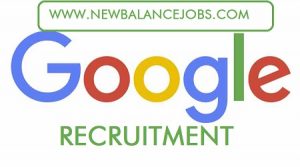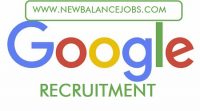 Google is not a conventional company, and we don't intend to become one. True, we share attributes with the world's most successful organizations – a focus on innovation and smart business practices comes to mind – but even as we continue to grow, we're committed to retaining a small-company feel. At Google, we know that every employee has something important to say, and that every employee is integral to our success. We provide individually-tailored compensation packages that can be comprised of a competitive salary, bonus, and equity components, along with the opportunity to earn further financial bonuses and rewards.
Click here to view recent google jobs
World Bank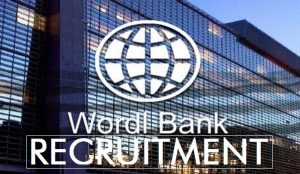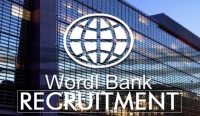 The World Bank is an international financial institution that provides loans and grants to the governments of poorer countries for the purpose of pursuing capital projects. It comprises two institutions: the International Bank for Reconstruction and Development, and the International Development Association.
This financial institution has its headquarters located in the United States of America and was founded in 1944.
Click here to view recent World Bank jobs
Bill & Melinda Gates Foundation
Bill & Melinda Gates Foundation – Guided by the belief that every life has equal value, the Bill & Melinda Gates Foundation works to help all people lead healthy, productive lives. In developing countries, it focuses on improving people's health and giving them the chance to lift themselves out of hunger and extreme poverty. In the United States, it seeks to ensure that all people- especially those with the fewest resources – have access to the opportunities they need to succeed in school and life. Based in Seattle, the foundation is led by CEO Sue Desmond-Hellmann and co-chair William H. Gates Sr., under the direction of Bill and Melinda Gates and Warren Buffett.
Click here to view recent Bill & Melinda Gates Foundation jobs
Society for Family Health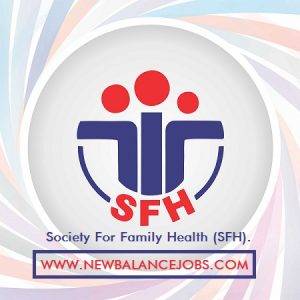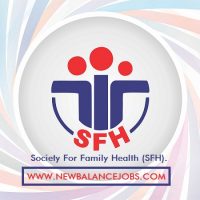 Society for Family Health is one of Nigeria's largest non-governmental organizations. Founded in 1985 by three eminent Nigerians: Professor Olikoye Ransome-Kuti, Justice Ifeyinwa Nzeako, Pharmacist Dahiru Wali and Phil Harvey.
Click here to view recent Society for Family Health jobs
Deep Blue Energy Services Limited (DBESL)
Deep Blue Energy Services Limited (DBESL) is a resource and solution management company that specializes in assisting international/Local companies in identifying Potential market opportunities, assisting with permits, sourcing highly skilled employees, bidding on and negotiating contracts and navigating the often complex political and policy environment of many sub-Saharan African countries.
Click here to view recent DBESL jobs
APM terminals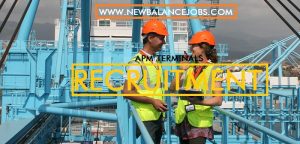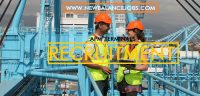 APM Terminals is the global terminal operating arm of the A.P. Moller-Maersk Group. APM Terminals operates a Global Terminal Network of 76 operating port and terminal facilities and 117 Inland Services operations in 59 countries around the globe.
Click here to view recent APM terminal jobs
US Embassy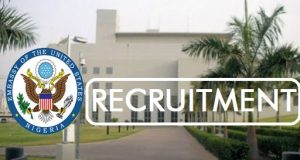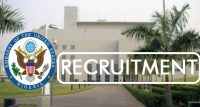 A diplomatic mission is a group of people from one state or an international inter-governmental organization (such as the United Nations) present in another state to represent the sending state/organization officially in the receiving state.
Click here to view recent US Embassy jobs
World Health Organization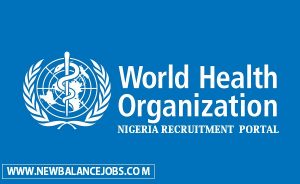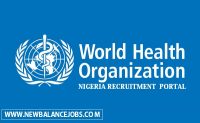 World Health Organization (WHO) is the directing and coordinating authority for health within the United Nations system. It is responsible for providing leadership on global health matters, shaping the health research agenda, setting norms and standards, articulating evidence-based policy options, providing technical support to countries, and monitoring and assessing health trends.
Click here to view recent WHO jobs
PLEASE NOTE:
The job might not be available anymore when you visit the page but we promise to always give you the latest update on this offer.
The jobs above are subject to change.
You have to visit regularly for the latest update.
Disclaimer: NewBalancejobs.com Do not have any influence on the recruitment process. We assist you with every information you need in regards to the application process.
Feel free to ask your question in the comment box below;