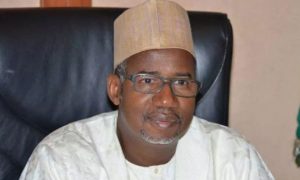 The vanguard on Tuesday 24th of March 2020 announced that Bauchi State Governor, Bala Mohammed, has tested positive for coronavirus.
This was released by the office of the Executive Governor of Bauchi.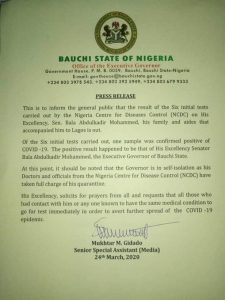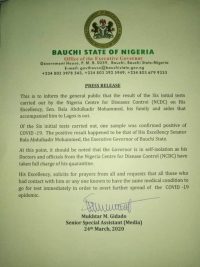 The Senior Special Assistant to the Governor on Media, Mukhtar Gidado, disclosed this in a media statement made available on Tuesday.
The governor earlier said he met and shook hands with Mohammed, the son of former Vice-President of Nigeria, Atiku Abubakar, who tested positive for COVID-19 on Sunday.
Source: Vanguard.com
Please stay safe and obey the Federal Government of Nigeria.
Social Distancing can help you achieve a lot. Stay safe and strong.